A few days ago, I wrote an article about the refund policy of Lazada Philippines. Since I already bought a number of items from them for the past 12 months, I can say that I am one of their regular shoppers. Lazada gives a big bunch of offerings that covers almost anything that you could think of buying in an online or a physical store. However, the clothing line, shoes, bags, and sport accessories seems lacking a bit for me. That's where Zalora, Lazada's sister apparel company entered the scenario.
For the past two years, I am using a Bench lightweight backpack that only cost me about P500 pesos. I really love this backpack and I always use it when I'm out to somewhere. It suits me well but as what they say, everything comes to an end. This backpack had undergone some hand sewing repairs because of heavy use (I even carry my 14″ laptop with this bag sometimes). Last week, a passenger in a bus station told me "Kuya, bukas ang bag mo." I am unaware of this and discovered that the zipper of my favorite bag was oh well, can't hold it anymore Haha. In short, it is starting to tear. My mother told me that I should buy a new one because I am risking my stuffs when I'm on travel. Because I am currently out of work and reviewing, my mom gave me P1000 to buy a new bag. Going in a mall, we checked some stores nearby but I can't find anything that suits my taste. I am lazy to go to other shops and decided to go home instead. Checking my favorite online store, I find a bag that looks cool but I am not sure with the quality of the brand. Like what I say, there are few backpack bag options offered by Lazada. This is the thin line between Lazada and Zalora, as what I can see, Lazada tries to be an all-in-one stop but still limits the offering for fashion/apparel items to emphasize Zalora as the right destination for such.
My First Shopping Experience at Zalora
This review will contain some comparison of Lazada and Zalora's service.
April 16. Today, I visited the website of Zalora Philippines and found out that they offer more choices among different brands. I chose a Monopack Backpack by Hawk that costs P999.75. Since I am a newcomer to Zalora, I was given a welcome voucher worth P250. The voucher could be use within 7 days with a minimum purchase of P1000. Oops! I am 25 centavos under the requirement! Of course, Zalora (and other stores too, whether online or physical) would cleverly price their items in this way for customers to check out other items and buy it to avail for the minimum spend require by the voucher. I added a 3-in-1 casual black socks by EXPED in my order. Added the welcome voucher during checkout, the total amount to be paid is P1,009.75. Like Lazada, Zalora also offers a hassle-free Cash on Delivery as a method of payment. They also offer a free shipping service for orders P995 and above. I received a confirmation through a text message and e-mail reminding me that  I should prepare the exact amount for the courier.
April 18. The items I ordered arrived after 2 days at our place. I was informed that it was shipped on the same day I ordered it and been already out for delivery yesterday by LBC. Due to an unknown reason, the shipment didn't arrive yesterday and the status of my order in the tracking tool is "PEN – NO PAYMENT". This is not the first time I encountered this status code because it happened once with one of our orders from Lazada. As expected, the items arrived earlier than what is stated on the website. I am not surprised because I normally get my orders within 1-3 days from the date of checkout. 5 days maximum by LBC and the worst of almost 2 weeks by 2GO. I am in a slightly provincial area (Tarlac). That could explain why I normally get my orders earlier from the time frame indicated.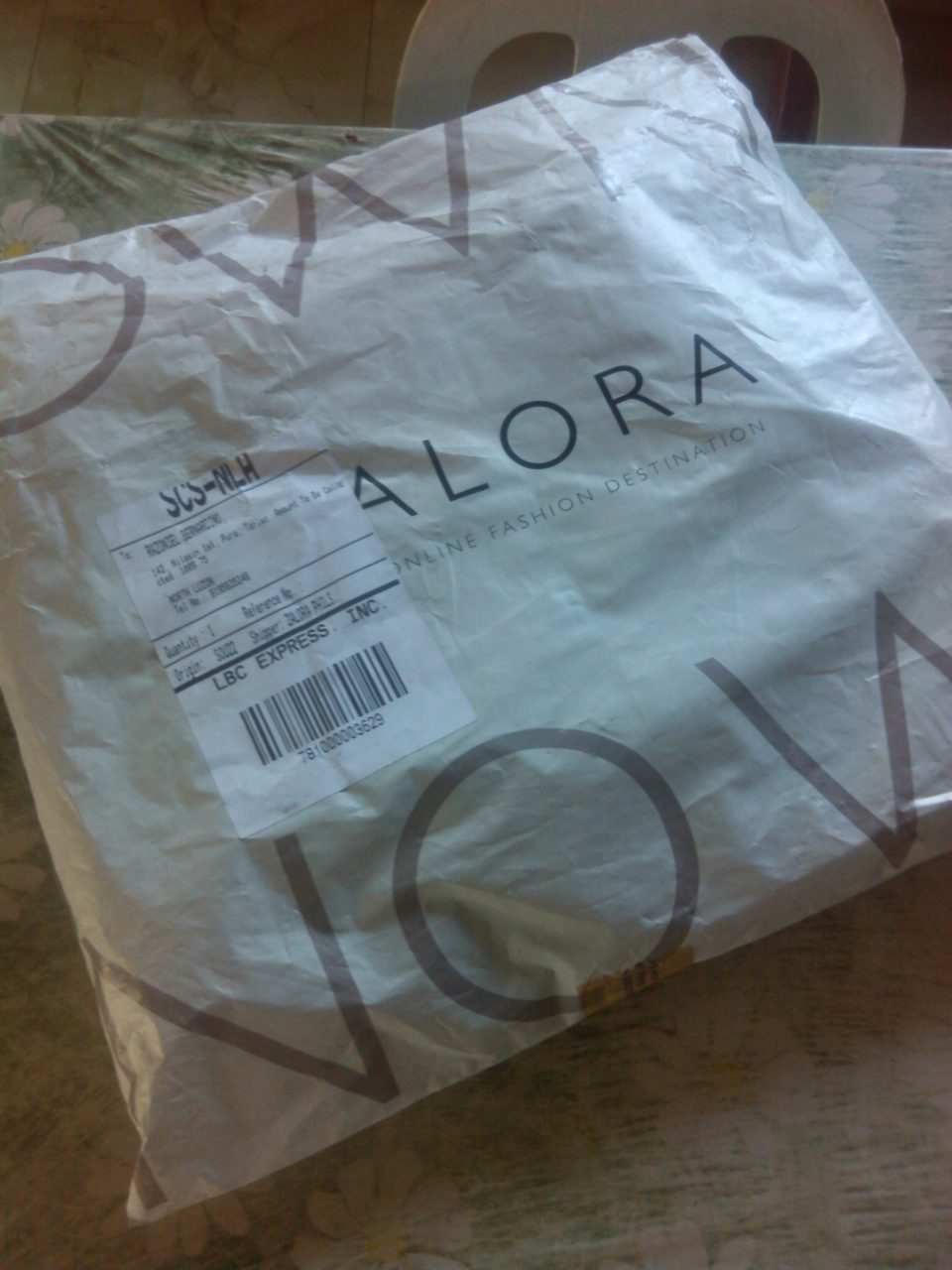 Unlike Lazada that uses LBC's trans pack, Zalora uses their own packaging for their shipments. That feels and appears so good that Zalora makes personal touches for what they sell. What I like the most is that they make you feel that the item is really dedicated to you (Yes. Indeed.) by indicating your name in the tamper sticker: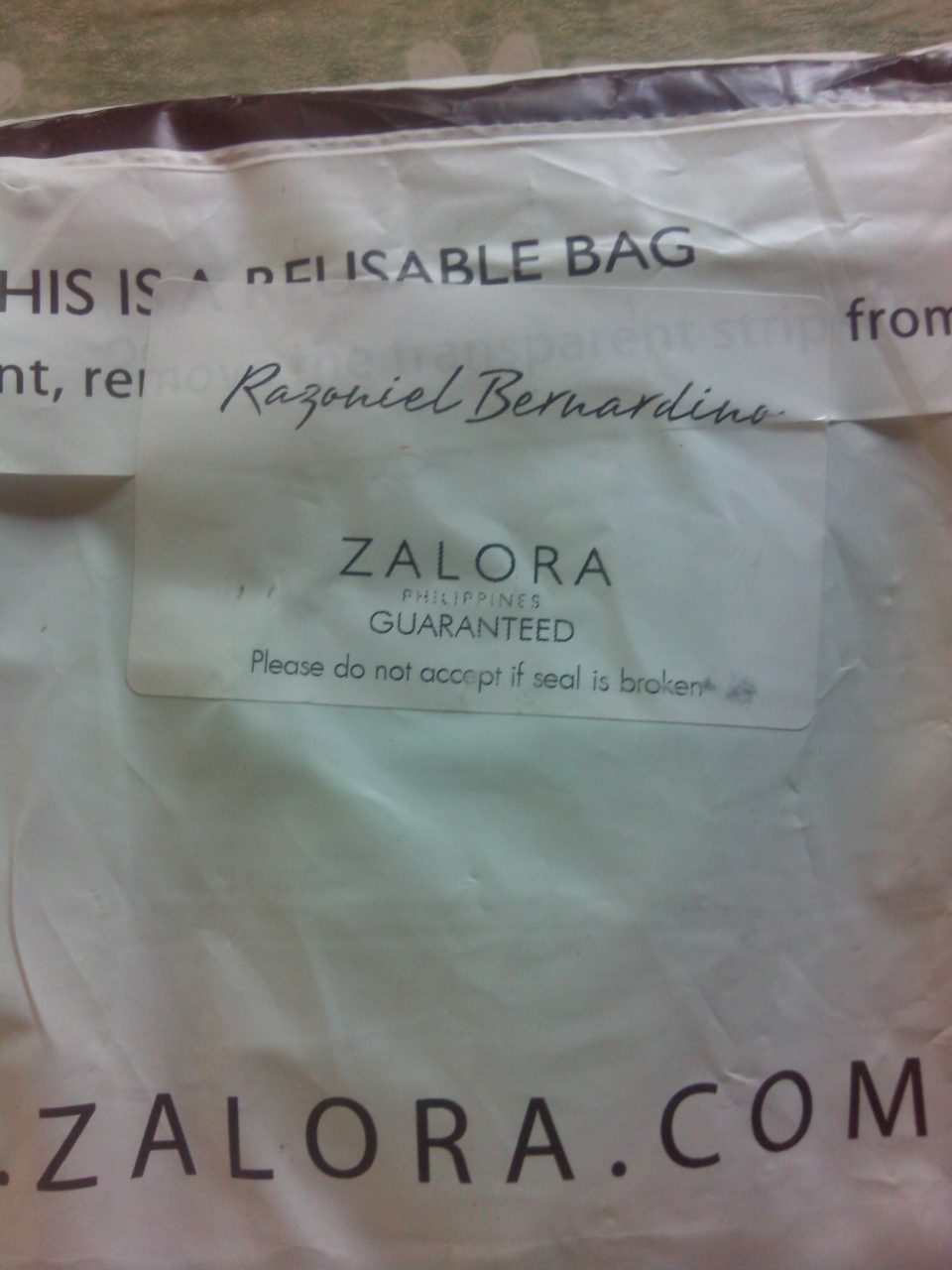 That's so sweet! Haha. For a comparison, here's what a typical order from Lazada looks like: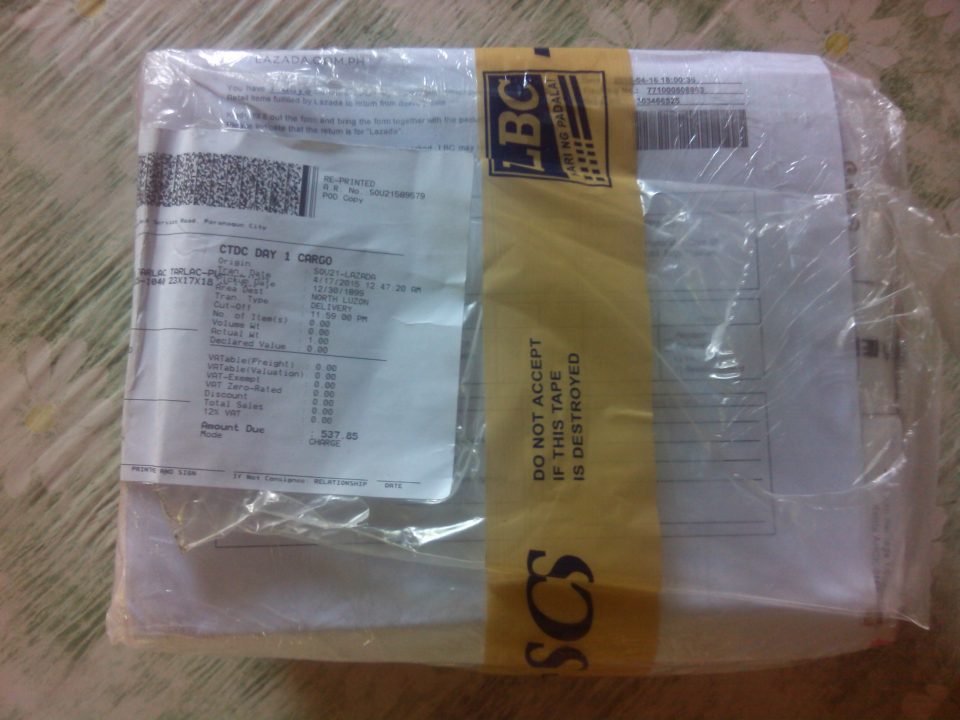 The item above is from Lazada. It arrived together with our order from Zalora. Both orders were done on the same day (April 16.). It is a very cute electric water kettle. 🙂 No photos of it for this post. 😛
Actually, I do not know why there is a huge difference in terms of packaging of Zalora compared with Lazada, given that both of the online store is under Rocket Internet SE.
Update (Sept): Lazada started using their own cool black packaging on almost all of the shipments done as of now.
Opening the packaging reveals the items I ordered together with a mysterious black envelope. At first, I thought it was a gift card or something else from them. But then, I figured out that it contains the Invoice and a Return Form. Thumbs up for the stylish yet professional presentation!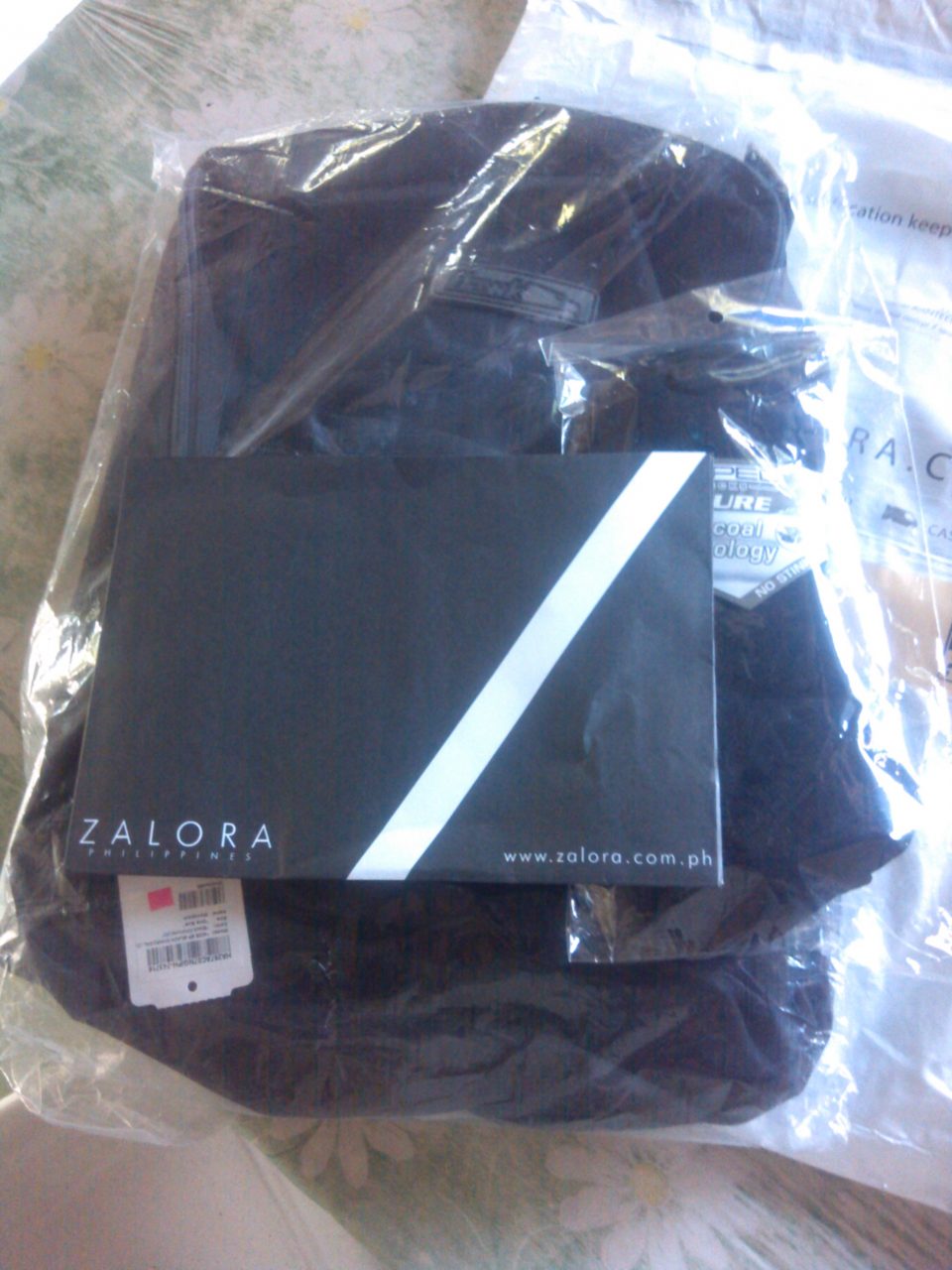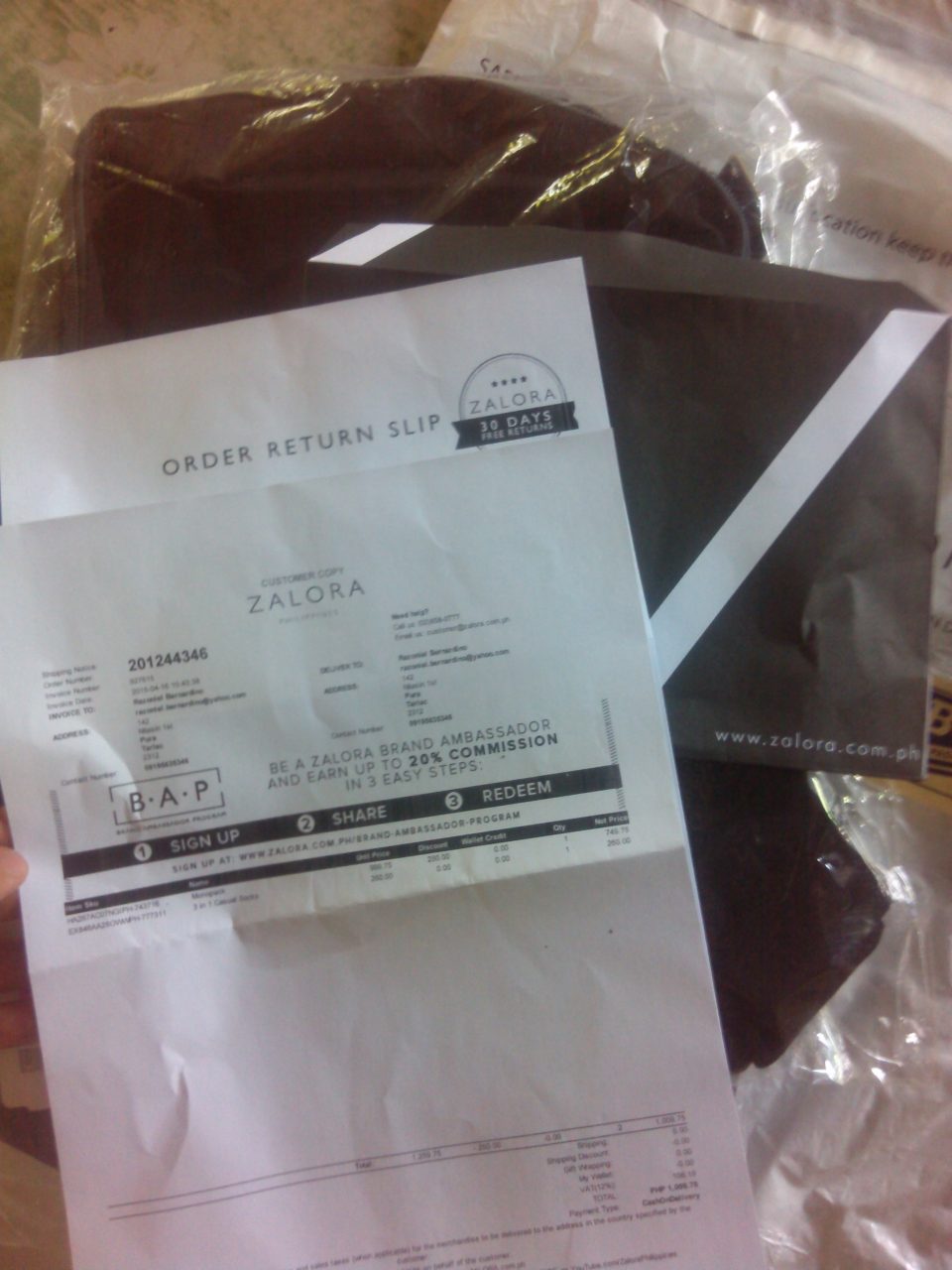 So what can I say? Perfect!
Note: I am not yet to test their return policy since I do not have any reason to return my Hawk bag since I am satisfied in how it looks. 😛 For the socks, it is a non-returnable item. Don't ask me for the reason why it isn't accepted! Go, maintain personal hygiene. 😀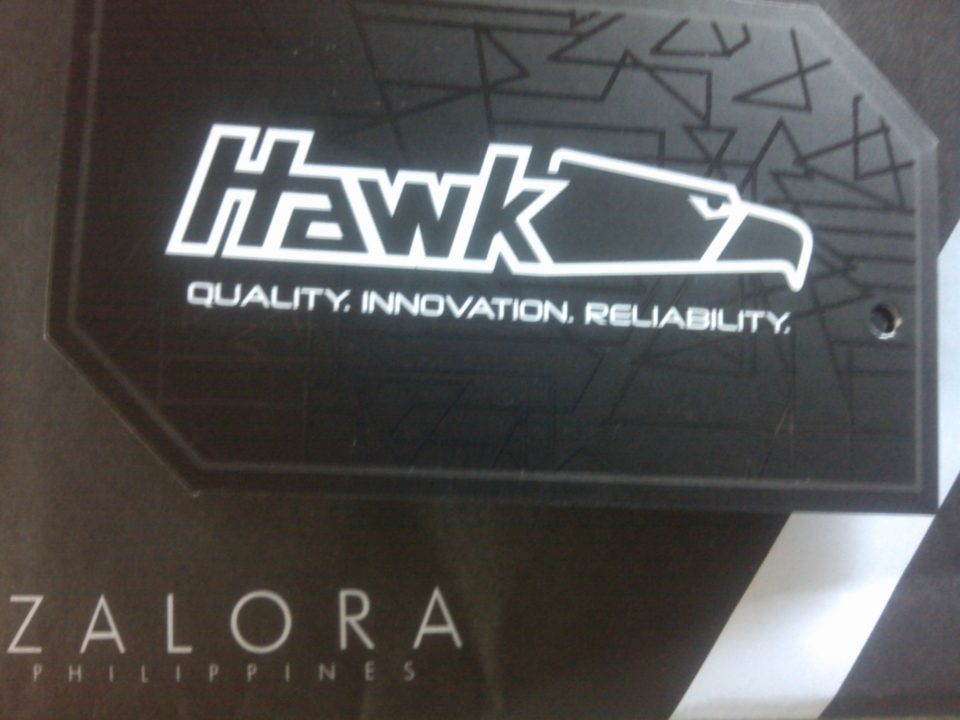 Zalora's Key Services
Very good product details & information page
Cash on Delivery
Free shipping for orders P995 and above
30-day free return policy for all items except undergarments, swimwear and beauty products
Personal touch in item's packaging
Zalora's major advantages above Lazada is their 30-day return policy, many choice of courier (Air21, 2GO, JRS and LBC) for item return and a personal touch for the package they send to their customers. As the title says, Zalora is an online fashion destination. Zalora doesn't offer general merchandise, appliances, gadgets, and the like. You may found some gadget accessories in their website, but it is very minimal. Check out their offerings here.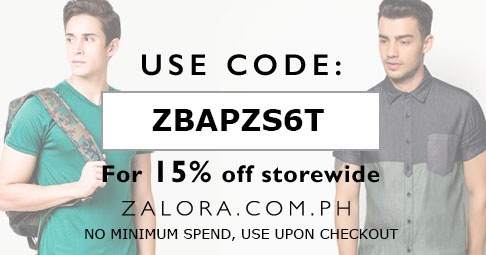 Updated. I am really happy with Zalora's service so I signed up to their Brand Ambassador Program (BAP). I would like you to know as my reader that you can get 15% off on your first purchase on Zalora by using my BAP code: ZBAPZS6T. There is no minimum purchase required by using this voucher. In return, I will get a commission from your purchase when you decide to get 15% off on your order using the said code. I will never add any amount on top of your purchase with Zalora since I can not do such thing! And even if I can, I will not do it. Enjoy. 😀