2016
Oct 17 Feetpillars Travel Blog has been launched. Leisure and Travel category will be redirected to a new blog domain, http://feetpillars.com. Feetpillars is Now Online!
2015
Oct 2 Decided to leave Network Panda after numerous downtimes and CPU usage suspension. Migrated to Warpline Hosting Service. Network Panda Web Hosting Review
Aug 12 Two new categories added: Thrifty Tips & Leisure and Travel. New Categories: Thrifty Tips & Leisure and Travel
Aug 10 Blog fully restored. Blog Disaster: Network Panda Server Outage
Aug 9 Transferred to OVH France. Restructuring of the whole blog.
Aug 7 Netherlands server outage. Site became inaccessible and fully non-functional for almost two (2) days. A great disaster that causes one-by-one restoration of articles and others due to lack of full backup. Gladly, I have a .xml export file to start with.
May 25 Blog accepted in Google Adsense Monetization Program.
May 20 Migrated to a paid hosting service (Choopa/Vultr – Amsterdam, Netherlands under Network Panda).
May 19 Downtime of almost 24 hours caused by exceeding limits of free account. Free vs Paid Web Hosting: You Get What You Pay For
May 16 Added "A Bite of Science" as a snippet on articles. This snippet features a quick source of knowledge that is made to orient average readers on how something is related to science. The first article to contain such snippet is Pineng PN-999 Powerbank Review.
May 13 Articles from Atomophile had been re-categorized and imported under April 2015 archive. Ten categories were identified. Organizing Blog Categories
May 2 SpideyLab was launched the same day I celebrated my 21st birthday. The first visitors of my blog are my Facebook friends. SpideyLab Launch
Apr 27 Hosted under free hosting service of Hostinger Philippines. Quick trial with 1FreeHosting beforehand.
Apr 26 Registered the domain through ZnetLive.
Snapshots
2017
May 15 Major revamp of blog after more than 6 months. Returned to a two-column UI.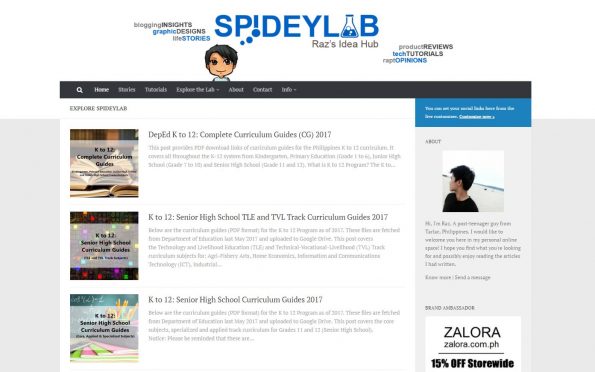 2016
Oct 17 Major revamp of blog look after over a year. The blog has now a clean and single column UI.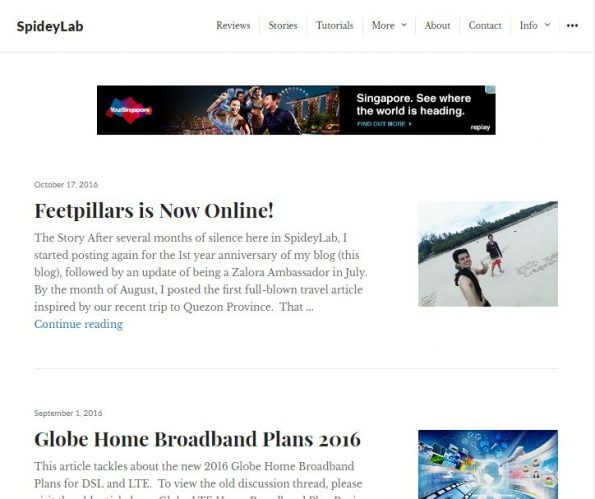 2015
Sept 2 New theme applied to ease readability and navigation of the whole blog.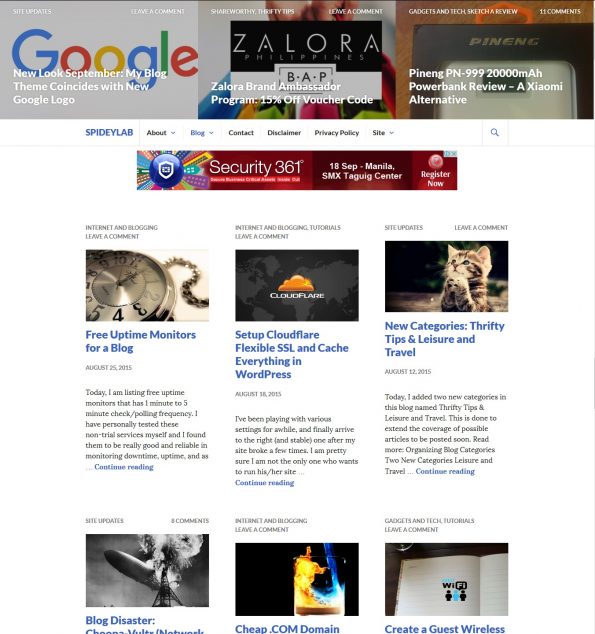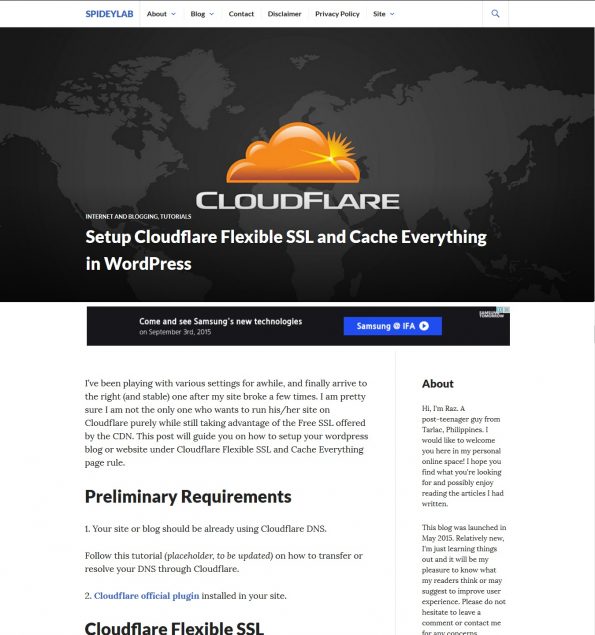 Aug 10 Snapshot of blog homepage right after restoration from server outage.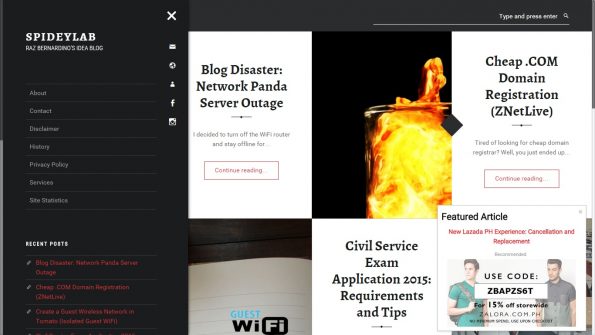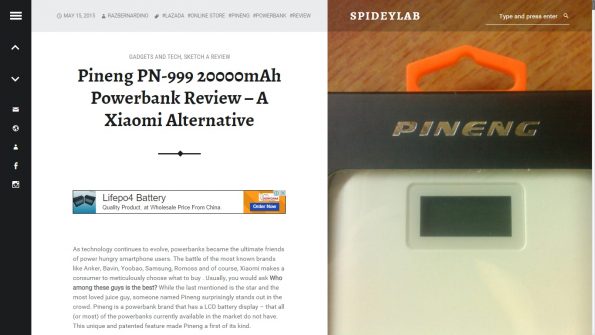 ---
Atomophile History
April 26 I decided to leave Atomophile. The blog name itself did not inspire me on blogging. I find it hard to correlate my ideas because it is too restricted.
April 9  My first venture to have my own self hosted blog became possible. Atomophile was launched.