Pinoy Big Brother Edition 6 is opening this June 2015. So, I think it is worthy to remember the memories I had with Pinoy Big Brother (PBB). It is not that I auditioned to be a housemate or I am becoming a new host for the upcoming edition (Haha!). It is my memories with the pinoy big brother house (play melodramatic song now).
Reviewee Not
When we were doing review classes in BRAINS, it is like a crisis. A crisis where you consistently question yourself about your knowledge. Most of the time, my brain got tortured and crushed to the limits. A brain torturing another brain? What? BRAINS is the name of the review center – not the brain you have. Do you? It is really hard to cope with high standards when you were trained to be on the lower bracket. Haha! No offense. That's how I see it. Guys studying in the province can relate to this. I am not saying that schools in provinces were inefficient but usually, schools in Metro Manila have advantages.
Pinoy Big Brother Adventure
BRAINS review center is located in Quezon Avenue. It is just a few kilometers away from ABS-CBN broadcasting center as well as with GMA Network Center at Timog Avenue. During those times, I am living with my aunt in Marikina so I have a long journey riding the LRT 2 and MRT when I attend classes. Or a smokey jeepney ride from Marcos Highway to Aurora Blvd, a bus ride from EDSA to Quezon Avenue. Great. You can expect me to appear exhausted right before the class starts. Meanwhile, my friends who are also reviewing in BRAINS rented a condominium unit near MRT Kamuning Station. It is given that from Francesca Towers, you will be traversing ABS-CBN compound at Mother Ignacia to reach Hi-Top supermarket at Quezon Avenue. Hi-Top supermarket has been a landmark for most  of the reviewees since it is just in front of Orcel Building where BRAINS is located. Also, a queue of tricycles can be easily found beside Hi-Top. That's why.
As attending the review classes is a catastrophe, we need to breath fresh air and unwind time to time. So, we decided to take a walk from Quezon Avenue to Scout Borromeo where the condo my friends is. It is a little bit tiring but discovering that Pinoy Big Brother house is just a piece of plywood in front is fascinating. But Hey. What the heck that it looks good on TV and it looks big too. Well, I don't know how they do it. Camera tricks perhaps? Haha.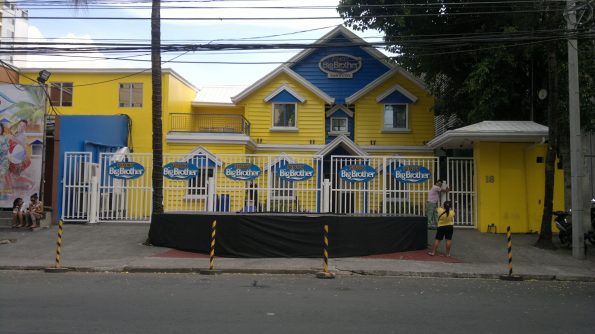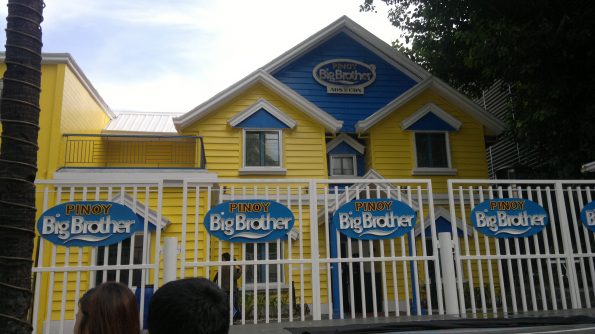 Facade of the Pinoy Big Brother House. It is surprising that the whole event area during eviction nights is just a small street. 🙂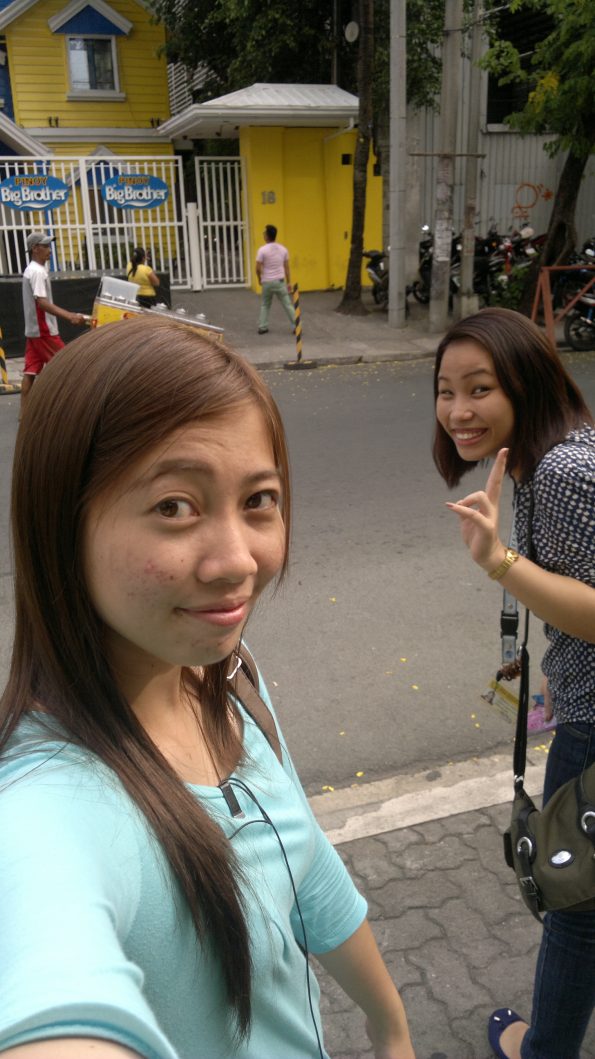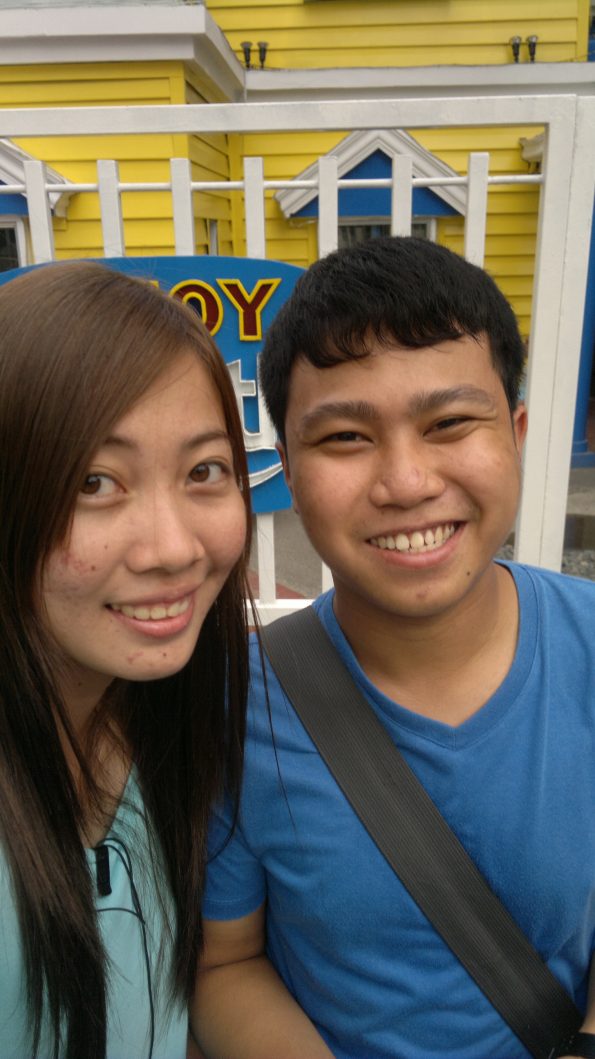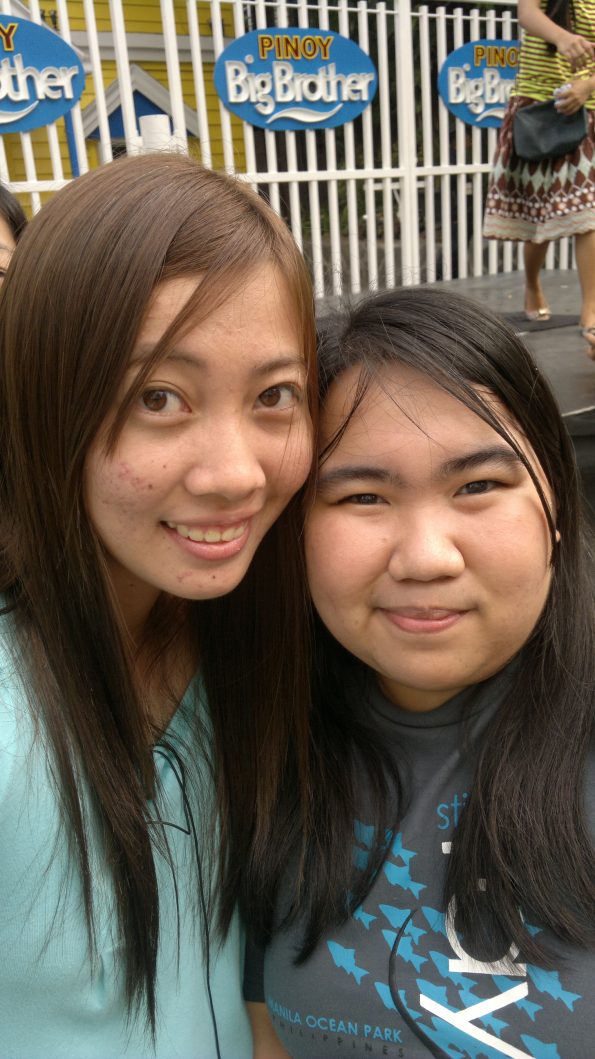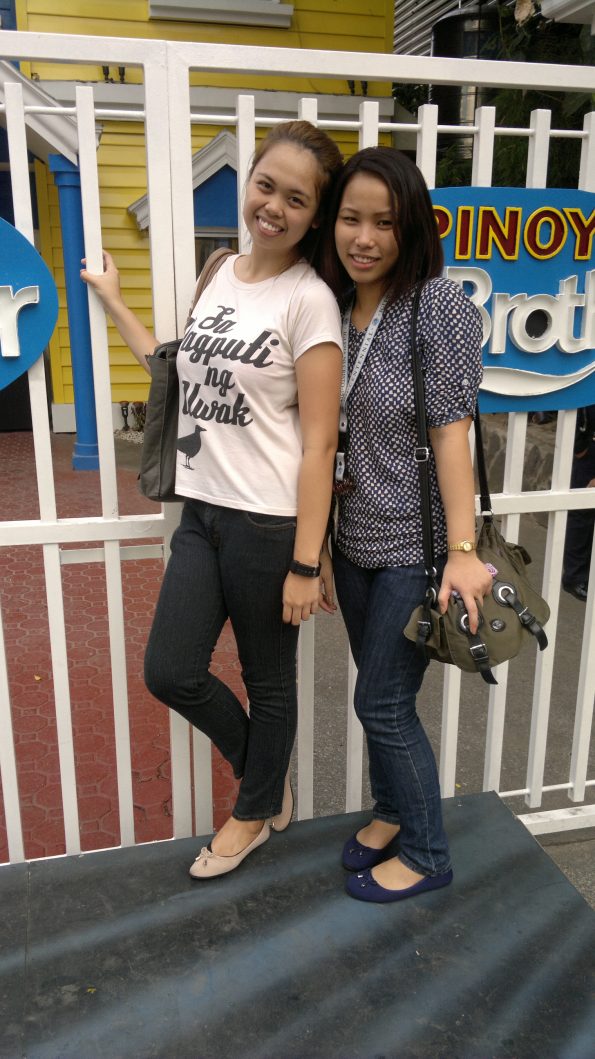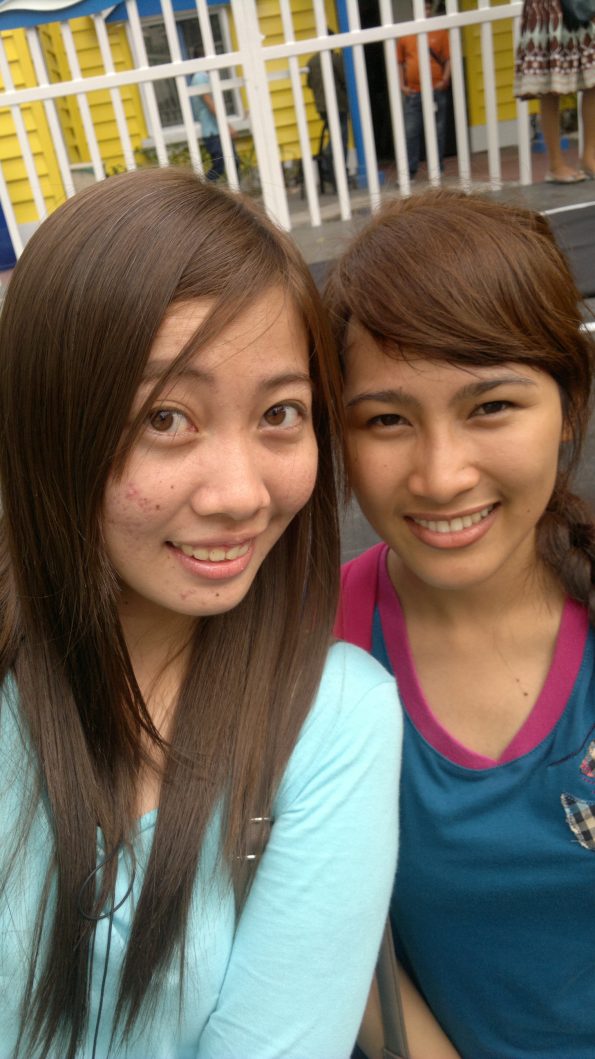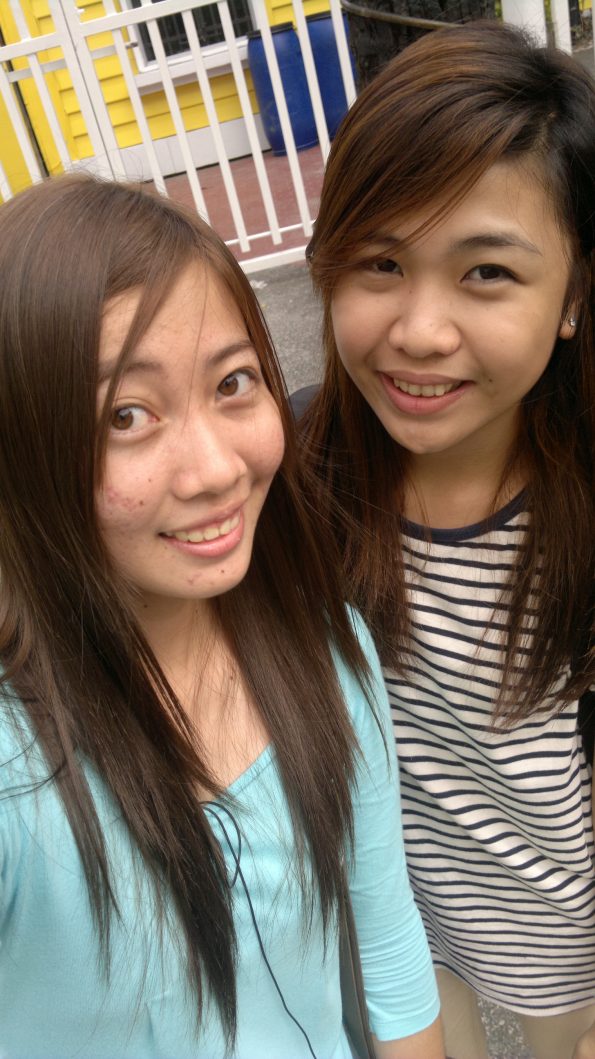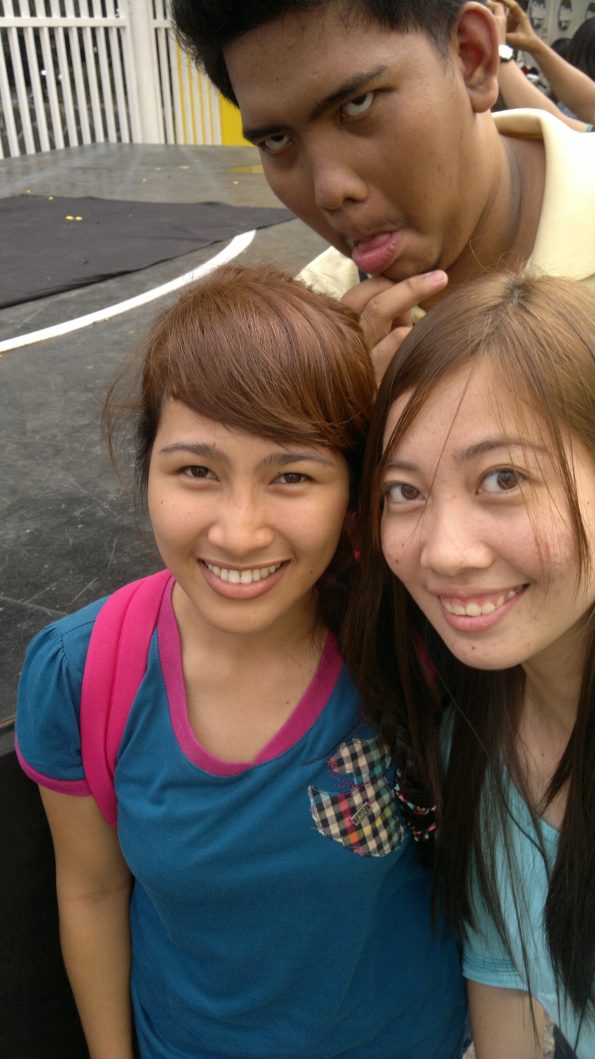 It is more than a year now when these images were photographed.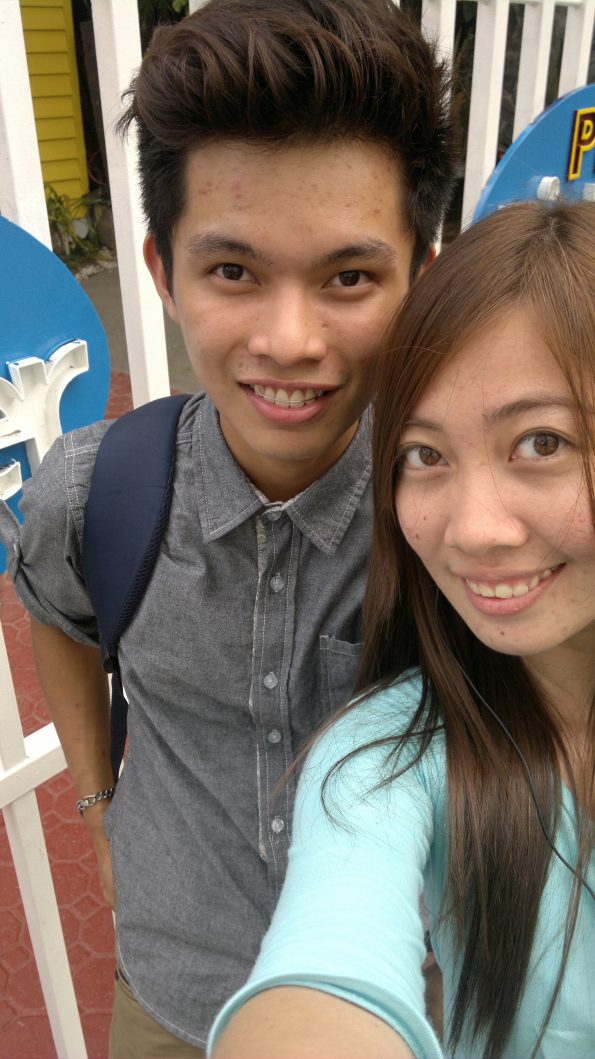 That last photo. I am that guy full of holes in his face. I remember again those chickenpox marks. Luckily, most of the marks were gone now. 😀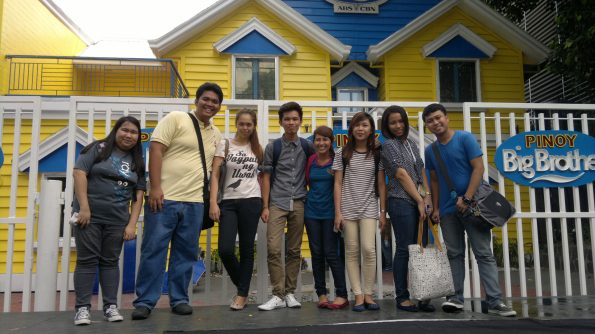 From left to right: Ate Jasmine, Chas, Anju, myself, Caryl, Joana, Ela and Donald.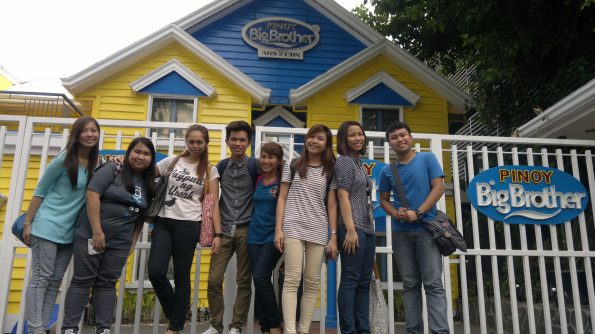 And Jenny on the left side for this one.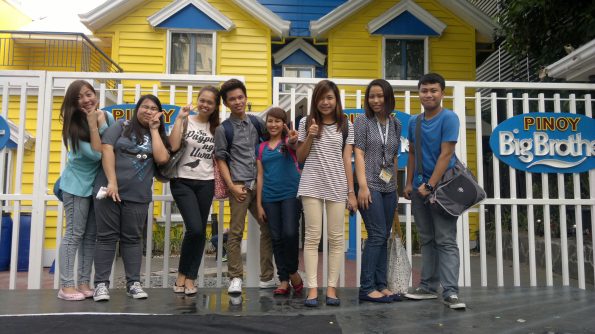 Miguel and Paul had a different review schedule so they were not found on any of the photos. LOL.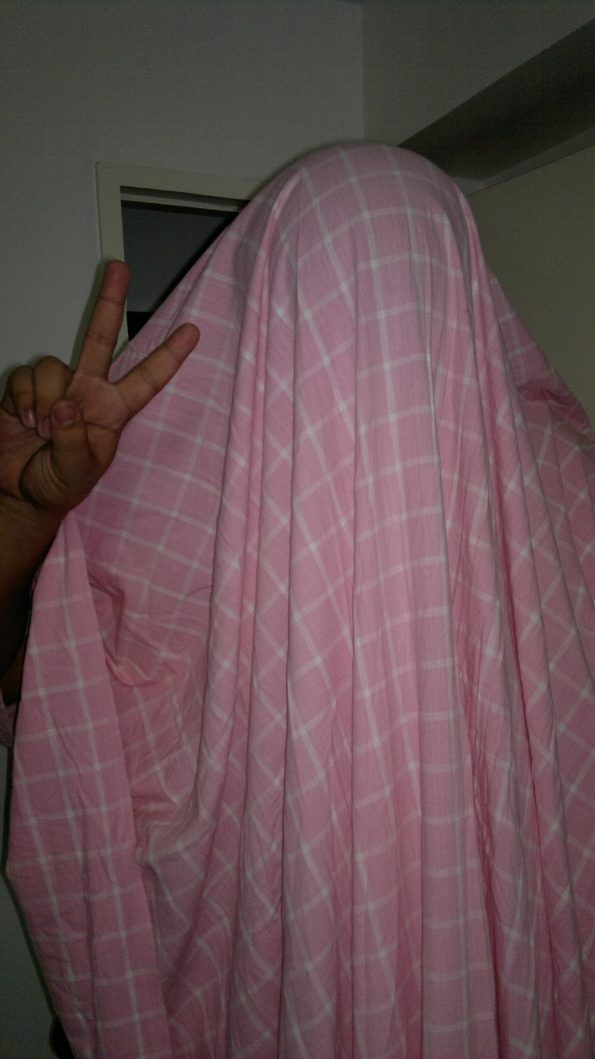 Chas pretending to be "Kuya" when we arrived in the condo. Technically, he shouldn't be called Kuya since he is the youngest of all of us but he is also the biggest – has the biggest mind and knowledge. 😀 As we all know, the identity of Big Brother is unknown so Chas covered his face with a sheet. Well, I have this feeling that Big Brother is just Lauren Dyogi.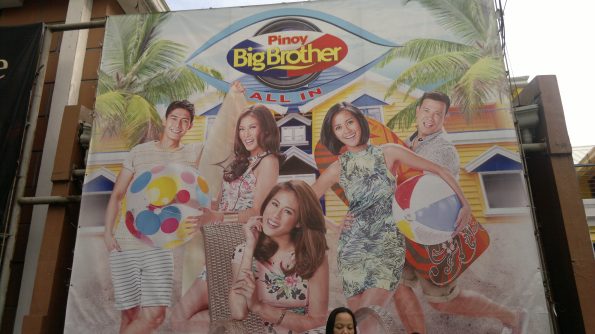 Pinoy Big Brother All in Edition just started airing on TV that time. It is the edition wherein Daniel Matsunaga emerged as the big winner. This is the most controversial season of PBB since all of the housemates were noticeably beautiful. It is like a scripted program where people that have "artistahin look" can join. It created a big buzz and trended worldwide in social media. For me, it appears like a tactic of ABS-CBN to gain new talents – a secondary "Star Magic". Obviously, a great percentage of the housemates in this season can be seen acting and doing projects on the television network today. Well, that's how Pinoy Big Brother and other reality shows work.
Photos: Jenny Lambanicio