This will gonna be my first post for Invitation Design.
I made this programme/invitation for our College Freshmen Orientation in the year 2012. That year, I am part of the College Student Council as a Board Member on Finance. However, I used to do other tasks such as designing – like the programme for the very first activity done under our term.
About the Design
This design was a little bit childish and cute as it was made to make an impression to the freshmen that "Chemistry Life" is not that serious and hard. 😛
Technically, this design was the first ever project I know that I contributed to our college.
That little boy chemist and the two guys on the bookmark front page were drawn by my friend, Iris Faye Hernandez. Check her out at Facebook. She do freelance projects too at DeviantArt. 🙂
Freshmen Orientation
Click on photos to open viewer. You can also right click them and open in a new tab to view larger size.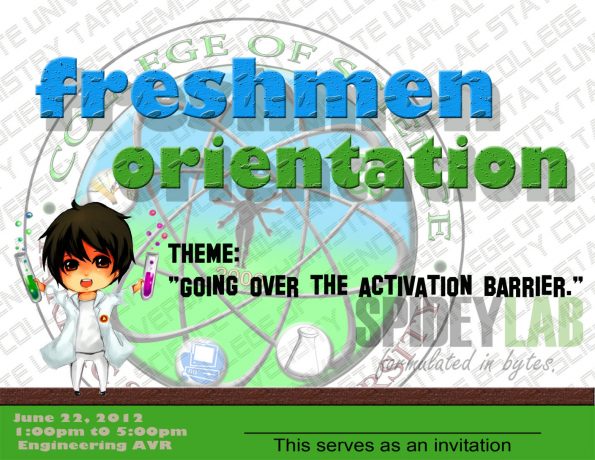 This copy was given to professors and other school officials invited in the program.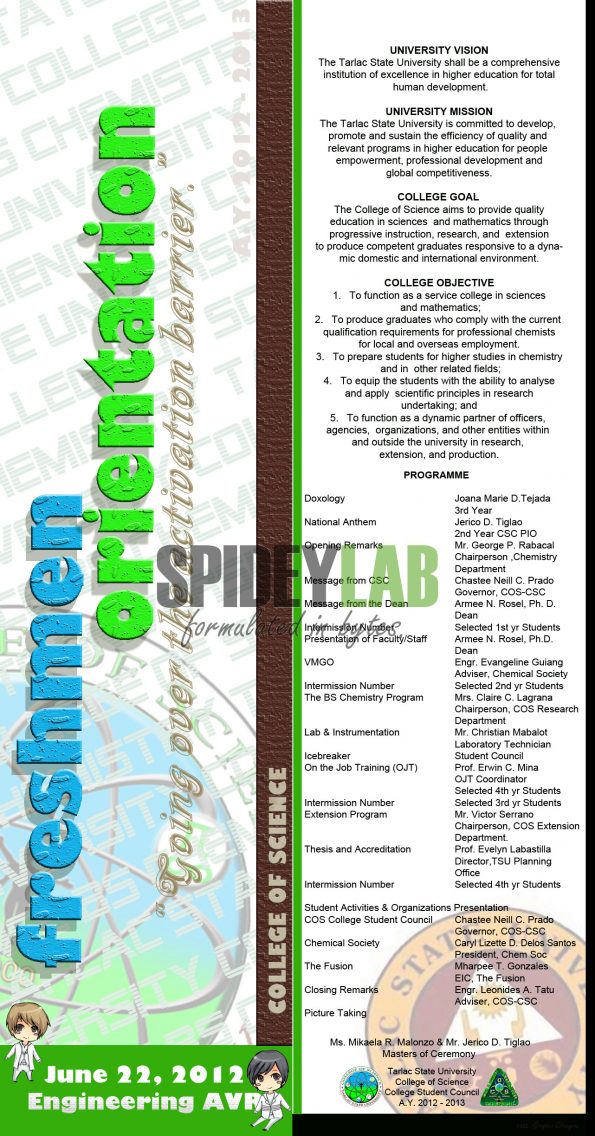 This bookmark version was given to all freshmen students. I hope they actually use theirs as a real bookmark. Haha.