Yesterday, we went to Manaoag, Pangasinan to visit the Our Lady of Manaoag Church (Our Lady of the Most Holy Rosary of Manaoag Shrine). It is a annual event of Saint Antoninus Parish done during the feast of St. Antoninus every month of May. As citizens of municipality of Pura, we are given the chance to attend a mass in Manaoag that is dedicated for the intentions of our parish. It only happens once in a year so most of the Puranians really dedicate this day solely to visit Manaoag. The scheduled date falls incidentally on the day when Tarlac was proclaimed  as a province so it really goes inline that workers are on a special holiday.
Our Lady of Manaoag Church Turned Minor Basilica
Last February 17, Our Lady of Manaoag was proclaimed as a Minor Basilica. This is our first visit since it was proclaimed as such by the Vatican. This is one of the huge steps done by Pope Francis here in the Philippines. I noticed some changes on the altar of the church (or more accurately, basilica) such as the presence of a papal chair and umbrella. These symbolize that Our Lady of Manaoag had gained more authority as well as greater responsibility and mission. Manaoag is also coined as the pilgrim center of the north with flocks of believers all over the Philippines arrive daily in the place.
Tracing back the history, Manaoag was declared by Pope Benedict XVI in July 2011 as an affiliate of Saint Mary Major, one of the four major basilicas of the Roman Catholic Church. Manaoag was the first ever church in history (thus far in PH) that became an affiliate with a major basilica in Rome. That means, all pilgrims who visited the church will be given the apostolic blessings and spiritual graces the same as when they visit a major basilica in Rome. Sources such as wikipedia mistakenly listed Manaoag as a minor basilica as early as 2011. The shrine only achieved the status of having a special bond of perpetuity with Saint Mary Major that year. Later in 2015, Manaoag Shrine joined the 12 other minor basilicas in the Philippines when it was approved as such by Pope Francis.
Read more about the story: Tagle on Manaoag Basilica: 'With honor comes mission'
Here are some of the photos during our visit: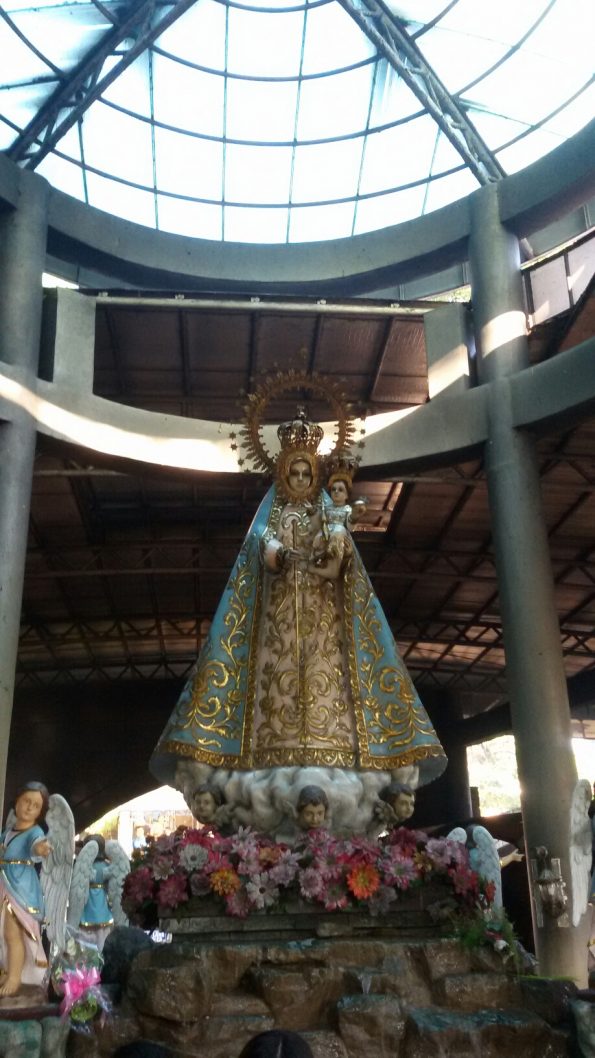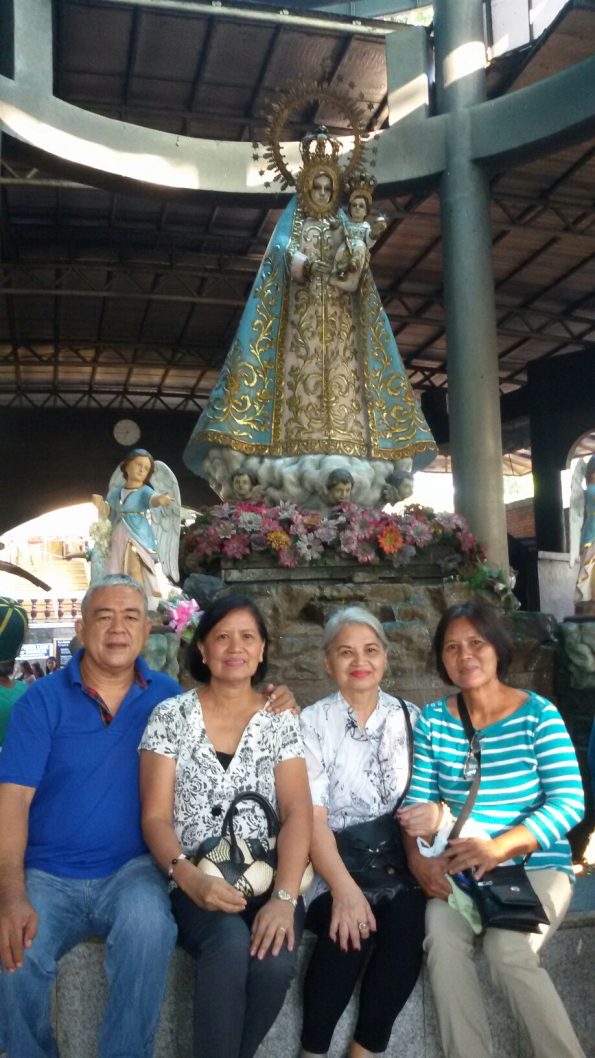 From Left to Right: Tito John, Tita Cristy, Mama, Mommy.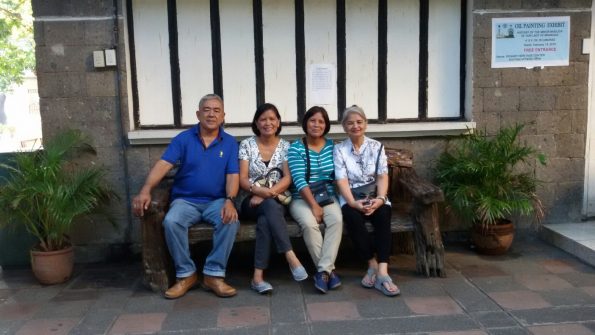 From L to R: Tito John, Tita Cristy, Mommy and Mama.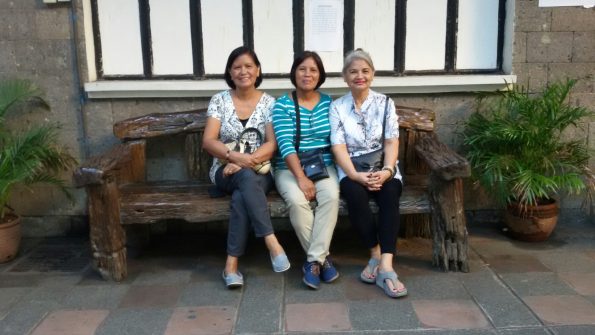 Photo of the 3 Sisters. One sister is absent and she should feel "inggit na inggit" with these photos. 😛 Come on Tita Pat, go home now in the Philippines.
You might be confused with Mommy and Mama. Mommy is my real/biological mother while Mama is actually my aunt too. Mama took care of my cousins as well as me when we were young. She was also my aunt that I lived with while I am doing my on the job training and attending the review classes in BRAINS.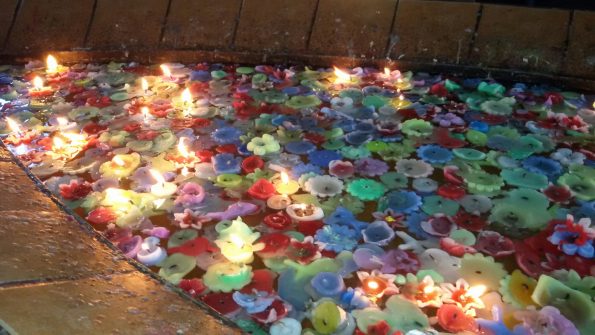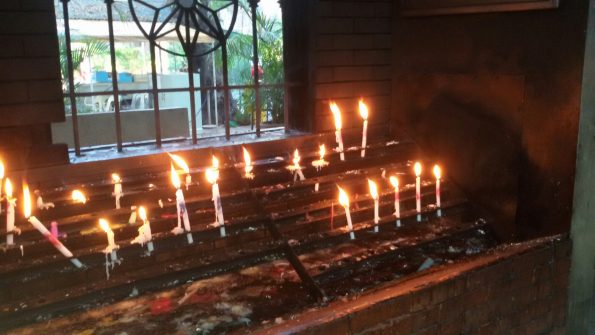 There is a dedicated place where you can buy candles and lit them up while you pray for your intentions on visiting Manaoag.
No photos of the "inside" of the basilica since I have no time to take some. I am not able to take a photo of myself as well. Lol. So sad. I am the only one youngster on the group so yeah. They are not selfie vains. They are just food lovers so we intentionally went to Dagupan after the mass just to eat there. Yes, just to eat in a sea food restaurant where we were not able to consume all the food we ordered. Why? Because we're eating puto Calasiao all the time from Manaoag to Dagupan. 😀
Reminiscing
Anyway, here are some photos from our visit the same month last year: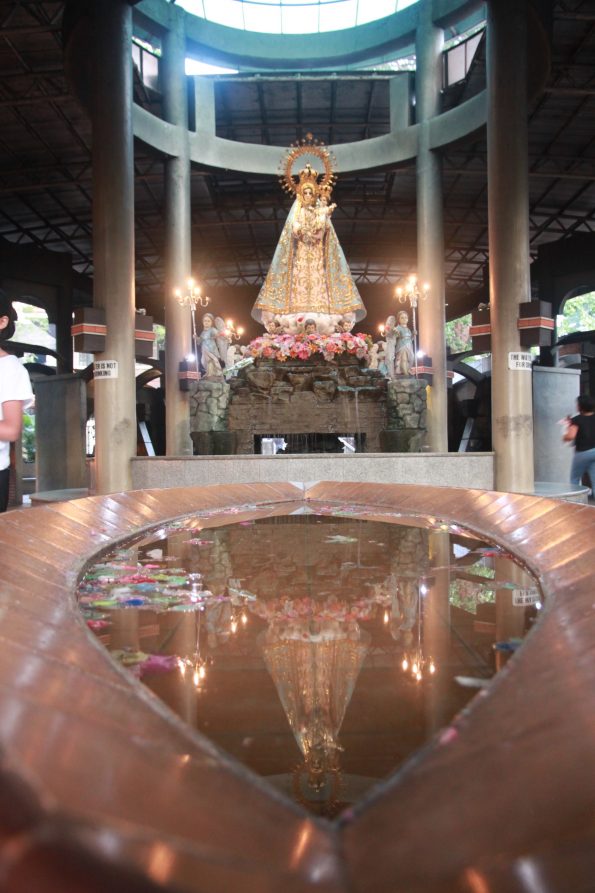 A cleaner "candle pond" photo.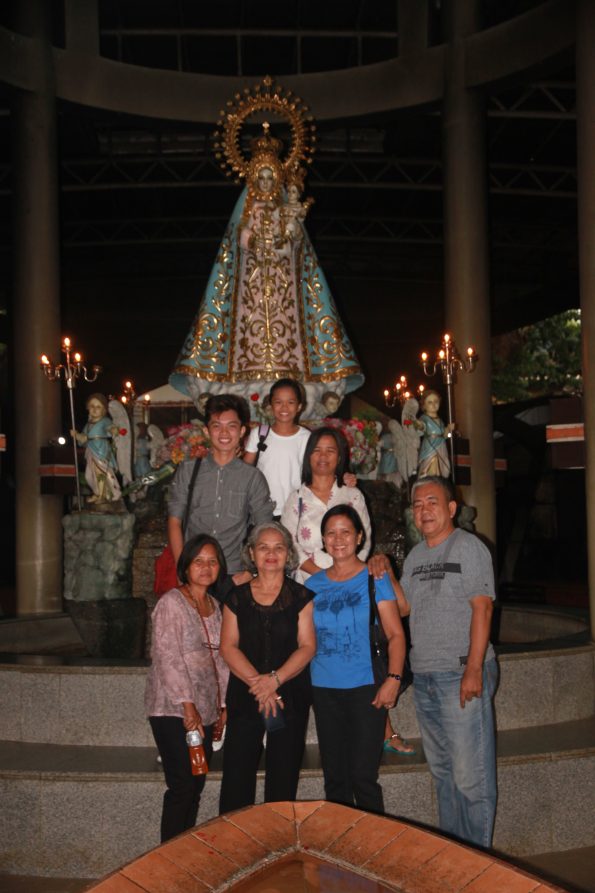 A photo together with my niece Bea and her mother (and my cousin), Evelyn. My Ate Evelyn is usually being mistaken as a younger sister of my mother. She was raised by my Lola and spent her childhood days with my mother, Mama, Tita Cristy and their other siblings. Ow. Gladly I had my face in this one. 😀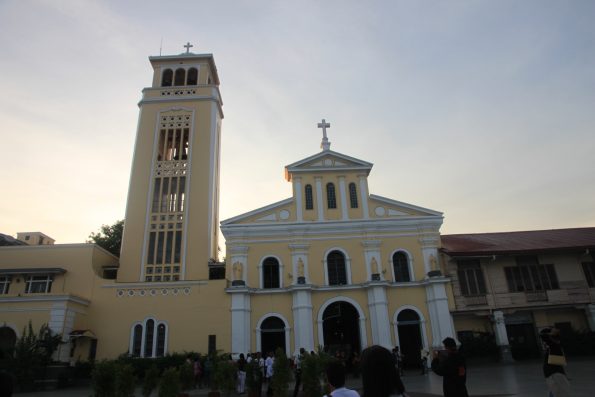 Façade of the church as seen on May 2014.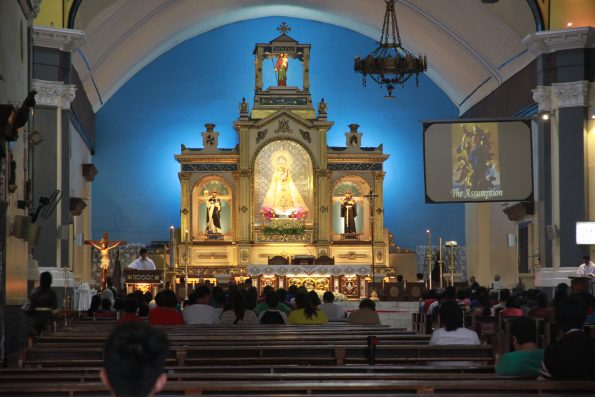 The altar. There are no massive changes in this one except for the papal chair and umbrella on the left-hand side.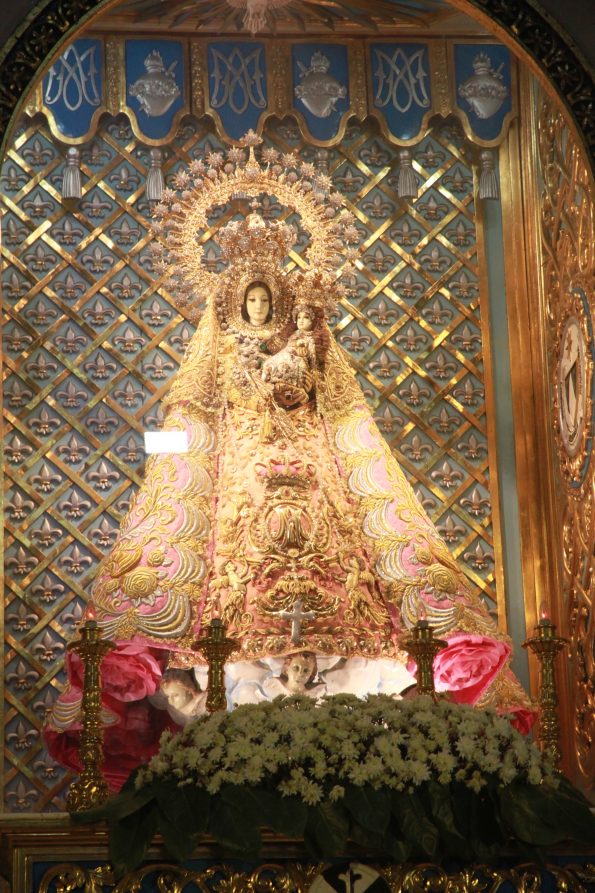 Our Lady of Manaoag.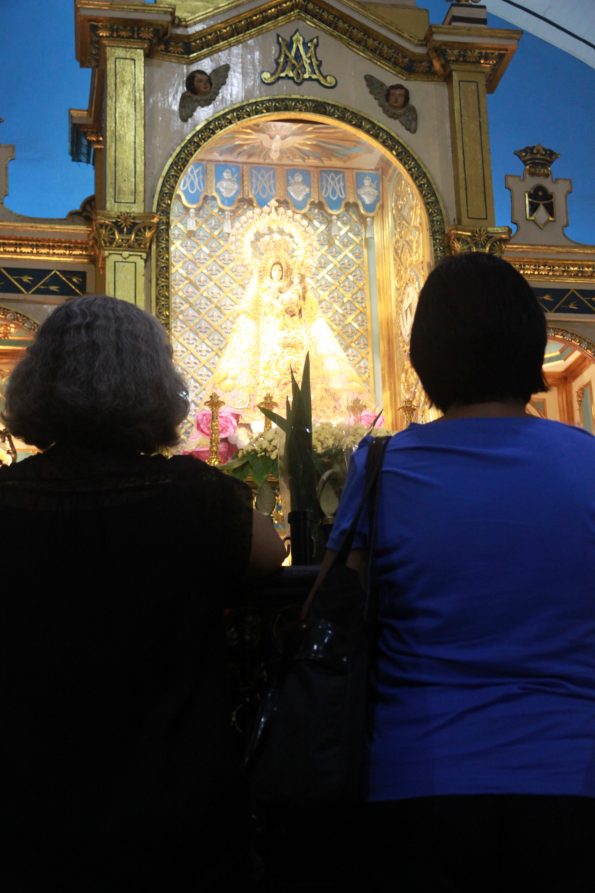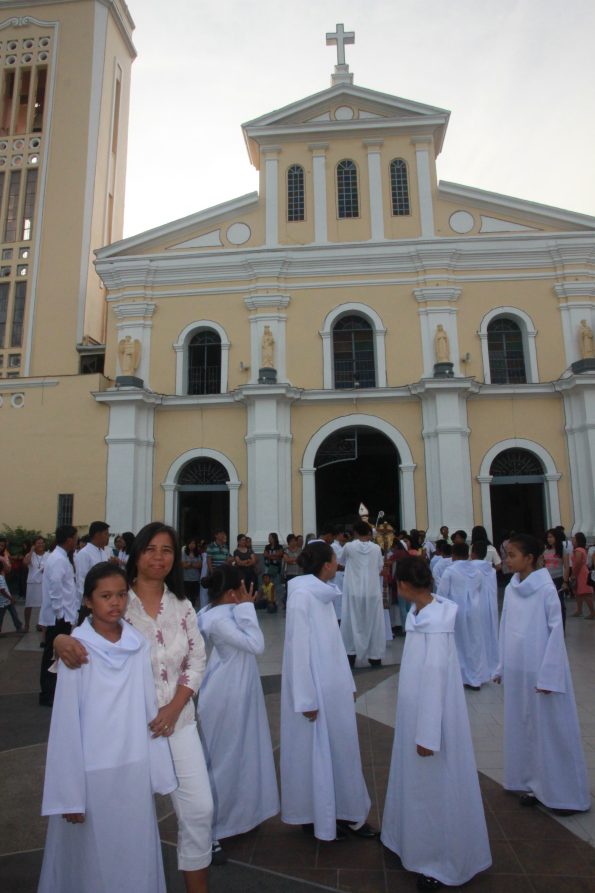 Before the activity starts.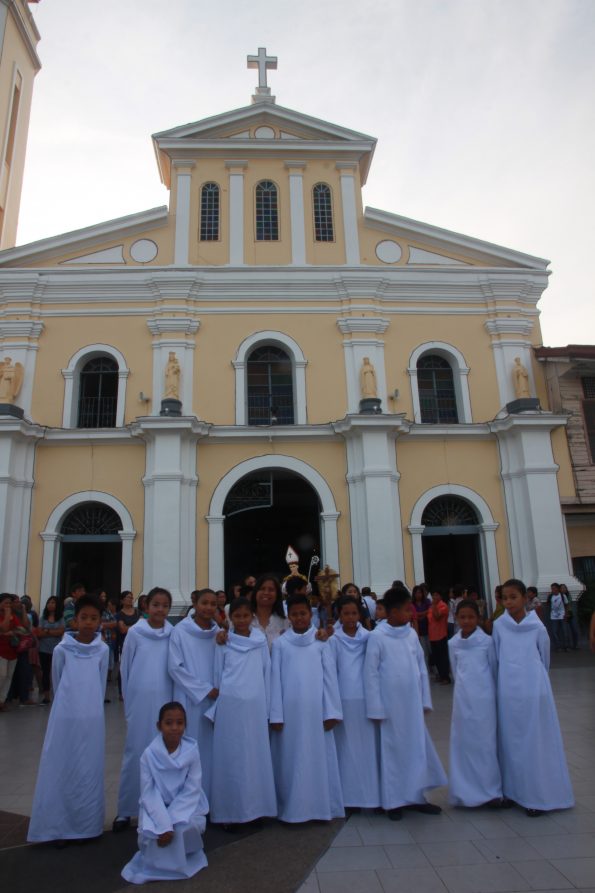 Here are the students of my cousin in our Sunday school. They are already altar servers or Sakristan of Saint Antoninus Parish. Every Sunday, my cousin together with his husband teaches about religion, spirituality (for older kids) and other basic things like reading, writing and counting numbers (for smaller kids).  The students were almost 30 in the start but only few of theme were able to dedicate time serving in the church.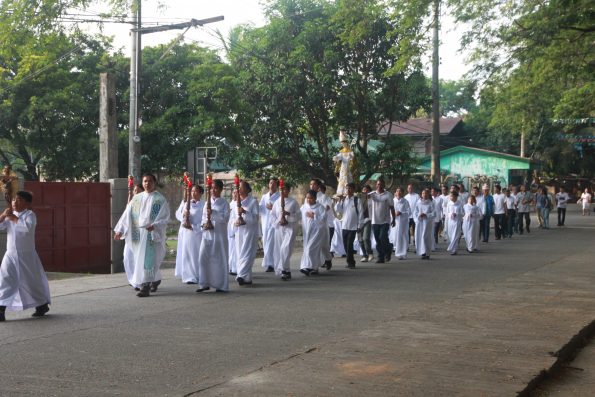 A procession around the church's block. There is a procession held before the mass. Last year, we are able to join the procession. But as you may guess, we did not make it this year because we are a little bit late.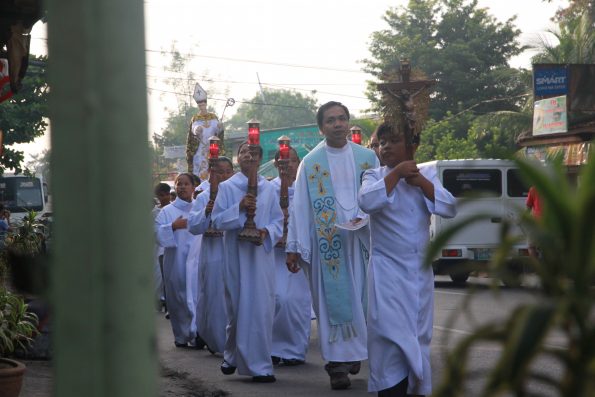 The procession is headed by the parish priest, Rev. Fr. Jonas Agustin. He is the current priest of Saint Antoninus as of August 2015.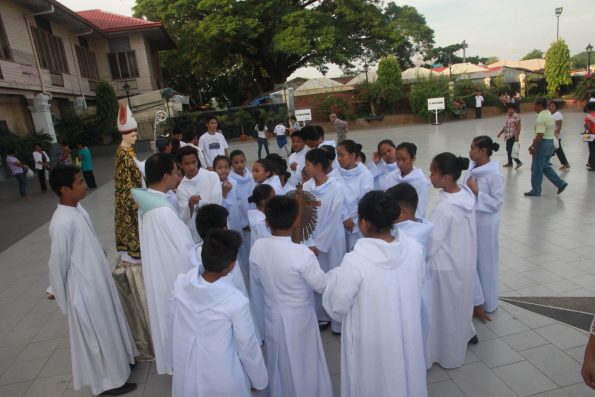 Father Jonas meeting the altar servers before the holy mass.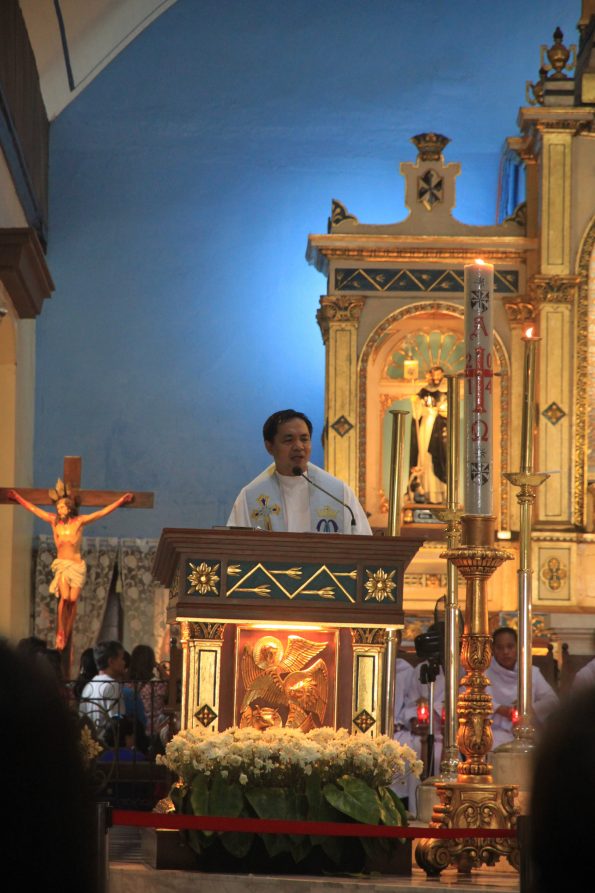 Photo during Father Jonas' homily.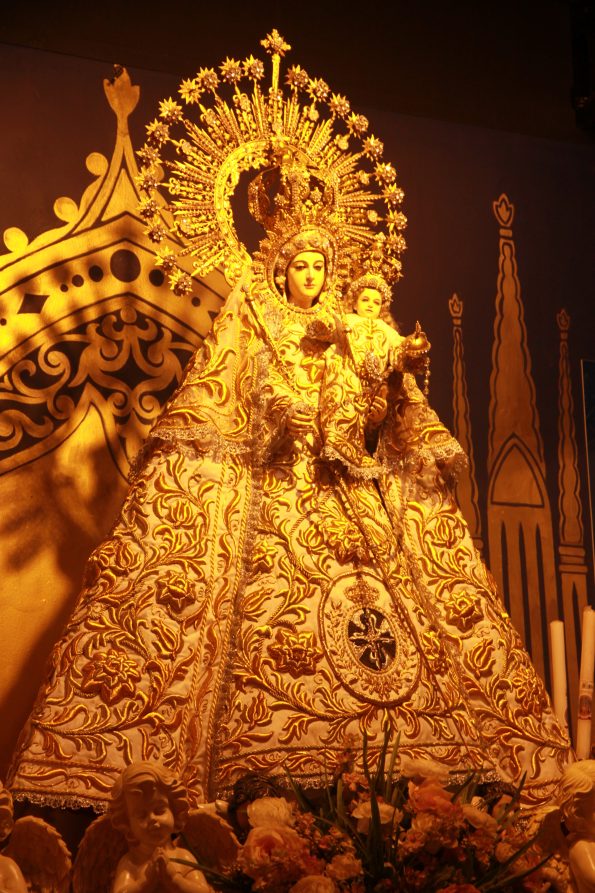 Our Lady of Manaoag image located in the Minor Basilica's museum.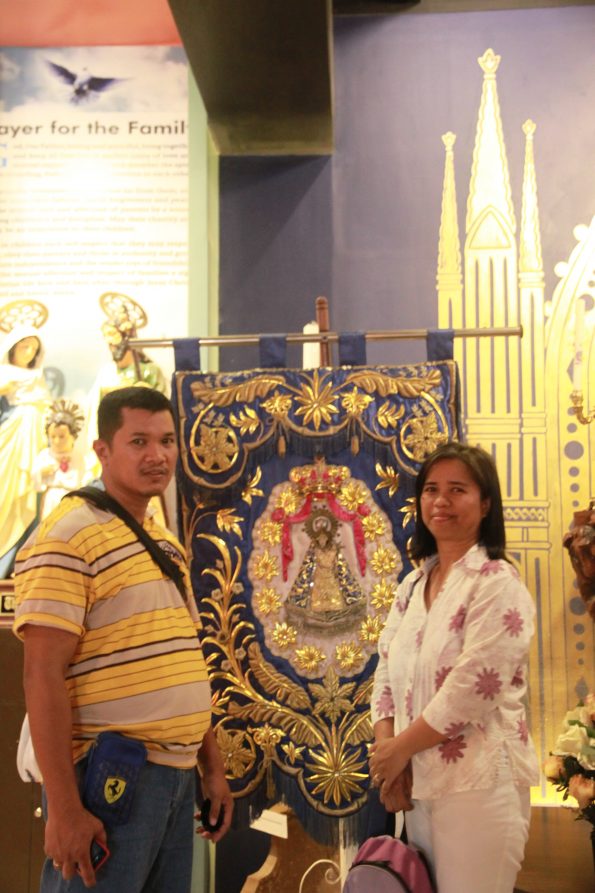 Kuya Russel and Ate Evelyn posing for a photo.
The museum houses old and valuable ancestral pieces used by the church in the past. This place is the one you do not want to miss when you pay a visit to Manaoag, especially if it is your first time. I already attended masses in Manaoag numerous times but I am only able to go to the museum once. More photos inside the museum: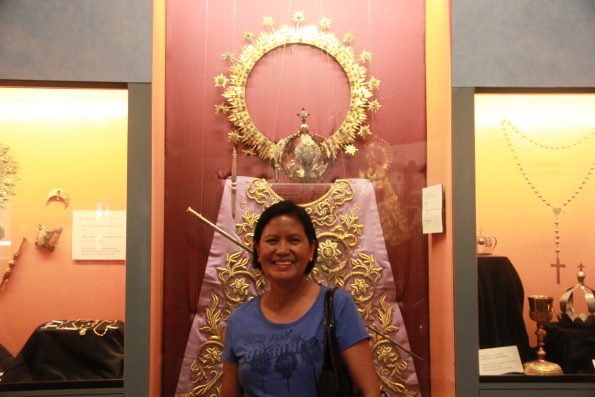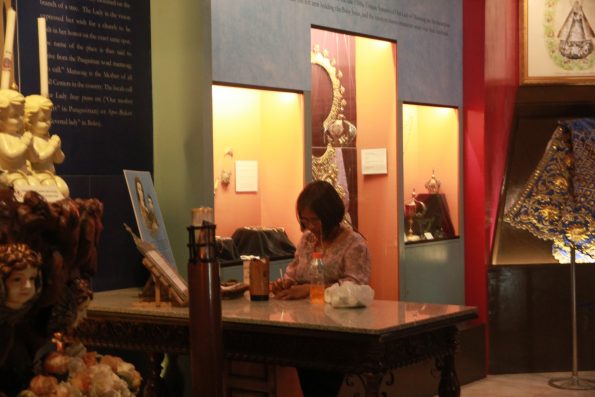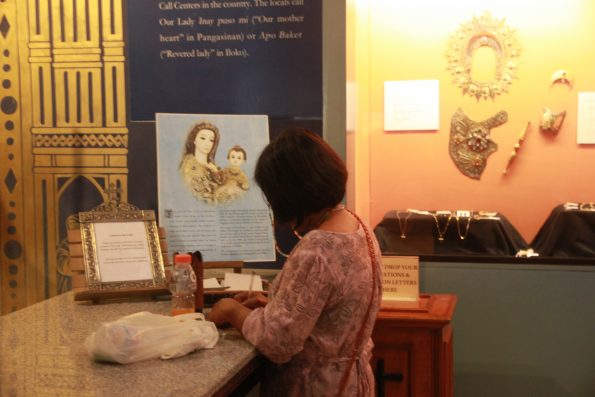 You can leave a message or your prayer intention on a prayer box inside the museum.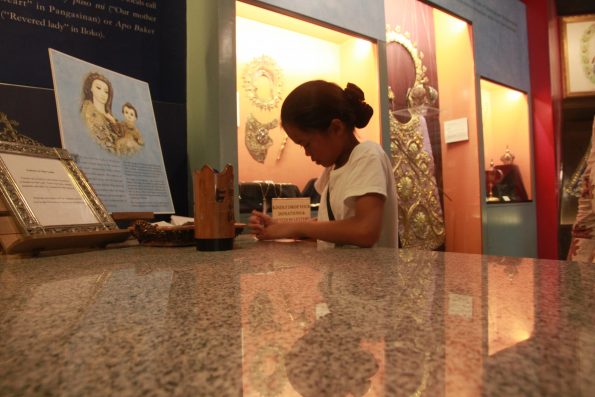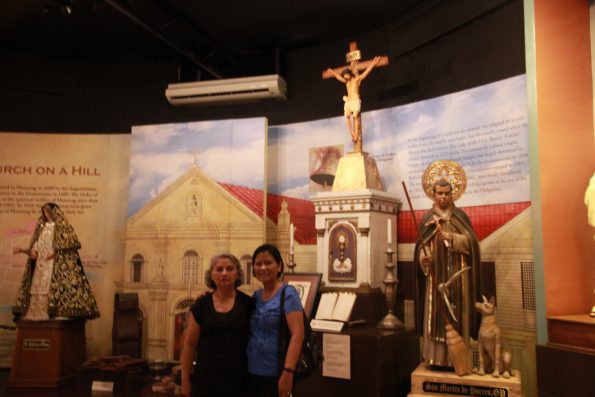 Mama and Tita Cristy posing with the timeline of Manaoag church in the background.
Crazy Travel Schedule
One more thing that happened is I traveled from Tarlac to Pangasinan then Pangasinan going back to Tarlac then Tarlac to Manila to Marikina and Marikina to Manila going back to Pura, Tarlac. I had this itinerary in the past 30 hours. Haha! Anyway, I am not having any plan to traverse the whole Luzon in the coming days. 😛
It was planned that I am fetching Mama early morning of Wednesday in Marikina. However, Mama unknowingly traveled to Tarlac by herself and did not wait for me. All of us were worried since she had a mild stroke recently and was not advised to travel alone.  Thank God nothing bad happened and she arrived safe and happy after few hours. So, Mama had no choice but not to argue that I am with her when she went  back to Marikina.