J. Co Donuts has been really a hit here in the Philippines even the prices are a bit steep compared to the competition. So what makes them an apple-of-the-eye for consumers? Let's find out.
The Story
Yesterday, my friend and I went to Marquee Mall. Not to shop but only to buy J. Co Donuts. There is no J. Co Donuts here in Clark/Angeles, that's why. And I really wonder why they aren't putting any until now. Anyway, basically we intend to buy these donuts for the upcoming Mother's Day on Sunday. That's a treat and present for our hardworking and caring mothers. 🙂
J. Co Donuts History
J. Co Donuts is a restaurant chain (yes, a restaurant) that originates from Indonesia. They are currently headquartered in Jakarta, Indonesia. Aside from donuts, they also sell coffee, frozen yogurt, and lately, also sandwiches. Thus, the name of stores, "J. Co Donuts and Coffee". Well, it will be too long if they also included yogurt and/or sandwiches there! Haha.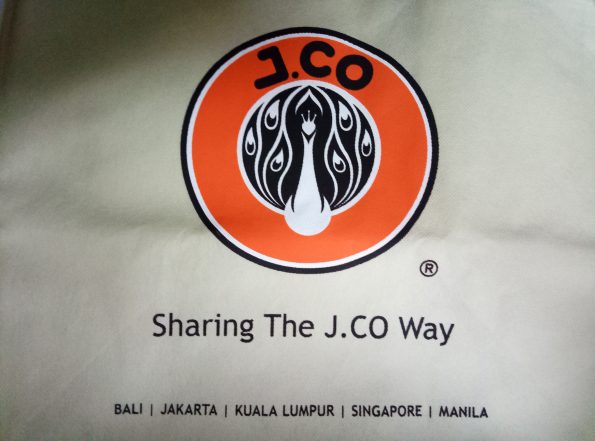 J. Co is the fastest growing coffee & donut chain in Indonesia since 2006. The growth is not limited in Indonesia alone, but the restaurant chain is rapidly expanding in the Southeast Asia region, with several branches in countries like Malaysia, Singapore, Hong Kong, and ofcourse, Philippines. As of 2017, there is about a quarter less 300 of J. Co Donuts branches. (Source)
The Best Tasting Donuts and Their Babies
I am fond of J. Co Donuts since I first tasted it few years ago. The taste is distinct compared to the regular known donuts brand around. For me, it is not that sweet but just right to fulfill one's cravings for something sweet. That's the best thing I loved about J. Co Donuts. Oh yes, J. CO strategically named their donuts with names coming from different inspiration, it may be a person, a fruit or just an abstract thinking of the chef who made them. With those high quality toppings and fillings, of course!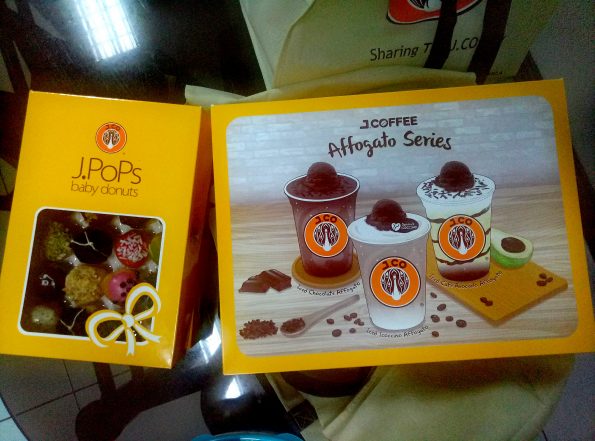 My personal favorite flavor (or topping) is Alcapone and Avocado Dicarpio. these two are inspired by persons. Alcapone, for an American Gangster, and Avocado Dicaprio, well, you knew it, Titanic all the way! 😀 Despite of these personal favorites, all of the J. Co Donuts, even those regular glazed ones had their distinct dough taste. Making them all my favorite.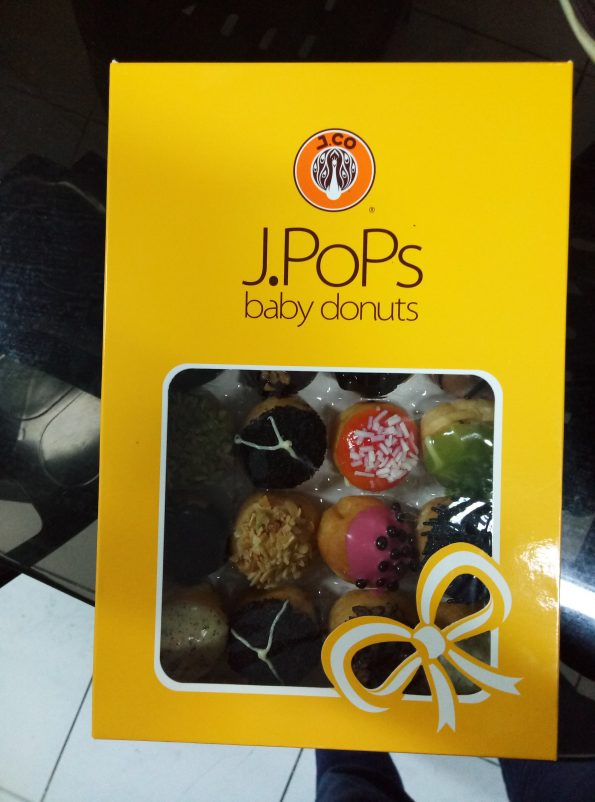 And so after years of existence of these J. Co Donuts, they finally decided to have babies! Then so, J. Pops is made. J. Pops are basically small, bite sized versions of the regular donuts (And also, the piece or the hole, in the center of the regular donuts). It depends on how you look at it, but this is a cost-effective way for J. Co to do such! Advantage of J. Pops is that you can have a taste of more flavors in one box because it contains 24 pieces, compared to the regular that is only 12 pieces.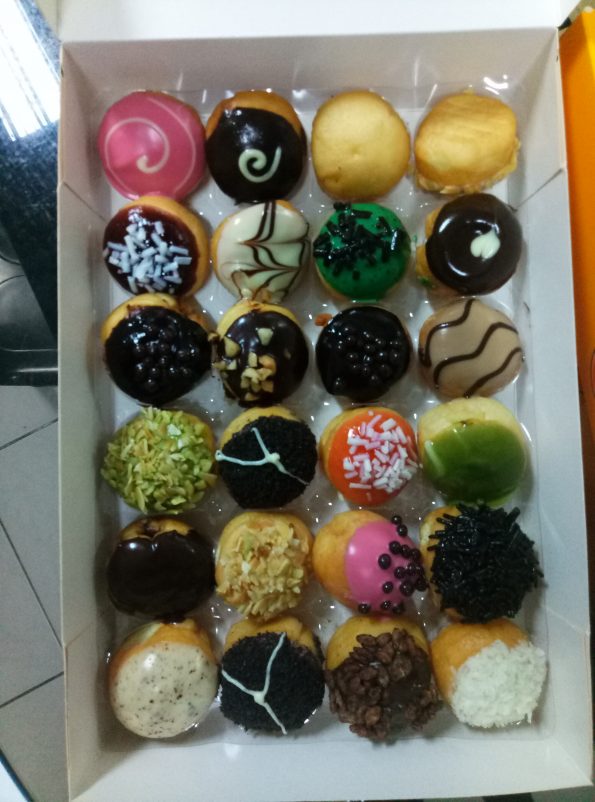 J. Co Donuts Prices
A one box (1 dozen) will cost you P380. Make it two for P625. The price get lower as you purchase more (correct until 2 boxes, haha). If you plan to get less than a dozen, expect that the price will be higher per piece. One piece is priced at 42 pesos.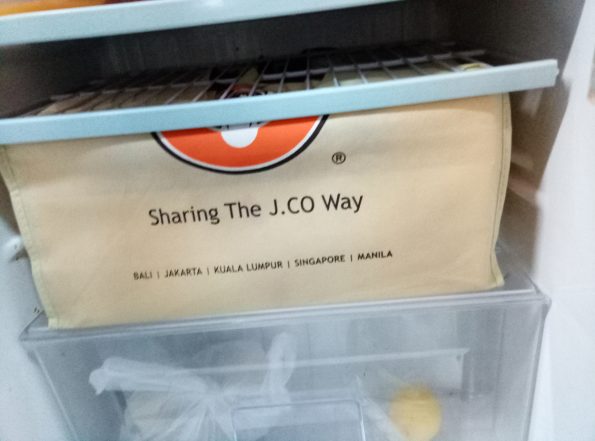 Below is a more organized pricing for J. Co Donuts:
1/2 Dozen –  P252
1 Dozen – P380
2 Dozen – P625
And for one box of J. Pops, it is priced at P260. They are currently having a Family Treats combo during this time, one set consists of 1 Dozen J. Co Donuts and 1 box of J. Pops for P575.